Welcome to the Codeworks blog. Here you'll find a collection of our thoughts on coding, updates from the team, and advice for people who want to learn to code.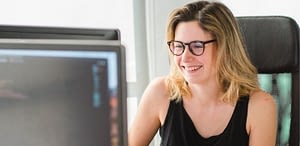 Coding is a massively in-demand skill, and more people are starting to learn coding in all its different forms. As more people consider learning to code, they are naturally asking whether they're cut out for
Read more ›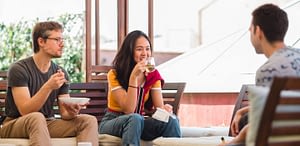 Attending a coding bootcamp is a big investment in terms of time, money and energy. Twelve hour days for twelve weeks is no joke, so it's only natural to want to be prepared to get the most from your bootcamp experience.
Read more ›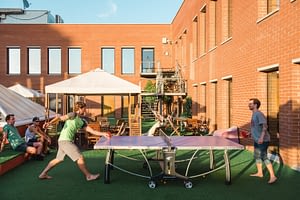 Coding is partly about changing the way you think, so let's start now. Let's question how we think about coding bootcamps. Let's look at some myths about coding bootcamps and sharing a little evidence to the contrary.
Read more ›
Software Engineering Immersive
Our flagship course, and the most complete way to get your engineering career started. Includes 3 professional projects and 1 hiring week to maximise your potential.
Web Development Immersive
A shorter course that prepares you with all the fundamentals, maintaining our highest standards. Includes 1 personal project and 2 days of career orientation.
It's Barcelona. Imagine a sunny October evening. A group of Codeworks students are clustered together in a light airy space, designed for good things. We see elephant grey circles under their eyes. They definitely haven't had 8 hours sleep last night.
Read more ›
We know it's true, you love your phone. It just doesn't love you back. Yet. At the latest Codeworks Meetup, we got a bit emotional with Alberto Betella discussing Empathetic Adaptive Systems, AKA Emotional AI. We discovered that maybe, just maybe, our phones needs to know us better.
Read more ›