Fund your studies
with a Bildungsgutschein
Study on site or remotely
in Germany
All our courses are approved and certified for funding with the Bildungsgutschein (education voucher) for eligible students studying within Germany.
Software Engineering Immersive
Our flagship course, and the most complete way to get your engineering career started. Includes 3 projects and 1 week of career preparation to ensure you get hired.
Web Development Immersive
A shorter course that prepares you with all the fundamentals, maintaining our highest standards. Includes 1 personal project and 2 days of career orientation.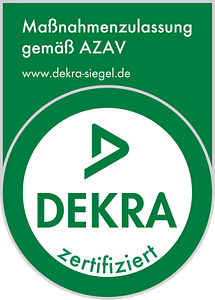 All courses on our Berlin campus, and remote courses for students in Germany, are certified by the Agentur für Arbeit. We are regularly audited and required to uphold the highest educational standards.
We make joining our courses using a Bildungsgutschein as easy as possible.
1. Intro Chat
After you've passed the admission challenge, we'll set up a first interview and introductory chat. During this chat, just let our Admissions team know you want to fund your studies using a Bildungsgutschein.
2. Offer letter
We'll send you a formal offer letter, which you can take with you to the Job Center. Your agent will be able to prepare your Bildungsgutschein using the information from this letter.
3. Signoff
Send us your completed Bildungsgutschein and we'll check all the information is correct, and return a countersigned version.
4. Enrollment
Complete the rest of our Admissions process as normal, and join your classmates for the course on your chosen start date.
Bear in mind that on average it takes six weeks to complete the entire admissions process.